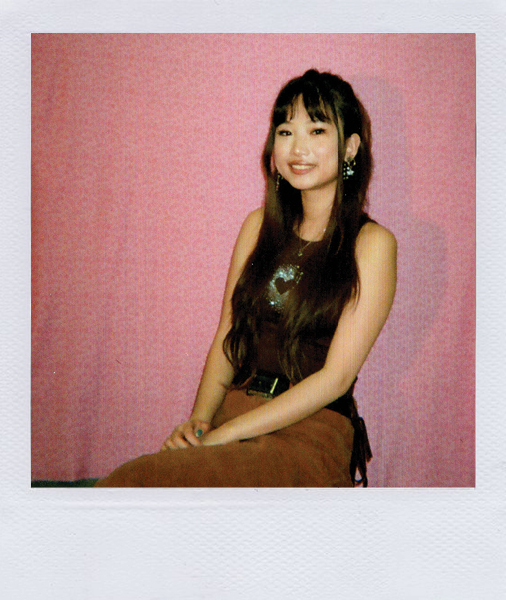 Michelle Tran
she/her
It can be hard to put one's art into words, but I would describe it as portraiture in unconventional environments. I've always found interest in the human face. Humans are amazing in the way they are able to find emotion and humanity in anything. I believe that's the reason why I like to feature portraiture and faces so predominantly in my work. The faces I depict often do not have the goal of capturing likeness. Rather, these are people that may or may not exist, but have the essence of one that does. My hope is that each person featured in my work comes across as a unique individual that is reminiscent of a person you could find familiar or at least, evocative. In addition to portraiture, I am also fascinated with creating surreal and fluid environments to situate my subjects in. I hope to be able to combine backgrounds with a portrait subject in a cohesive way that enhances and harmonises with each other. Hopefully, the resulting body of work is a collection of art that places thoughtful subjects in interesting and amusing environments.
instagram @dumbobighead
instagram @peesmell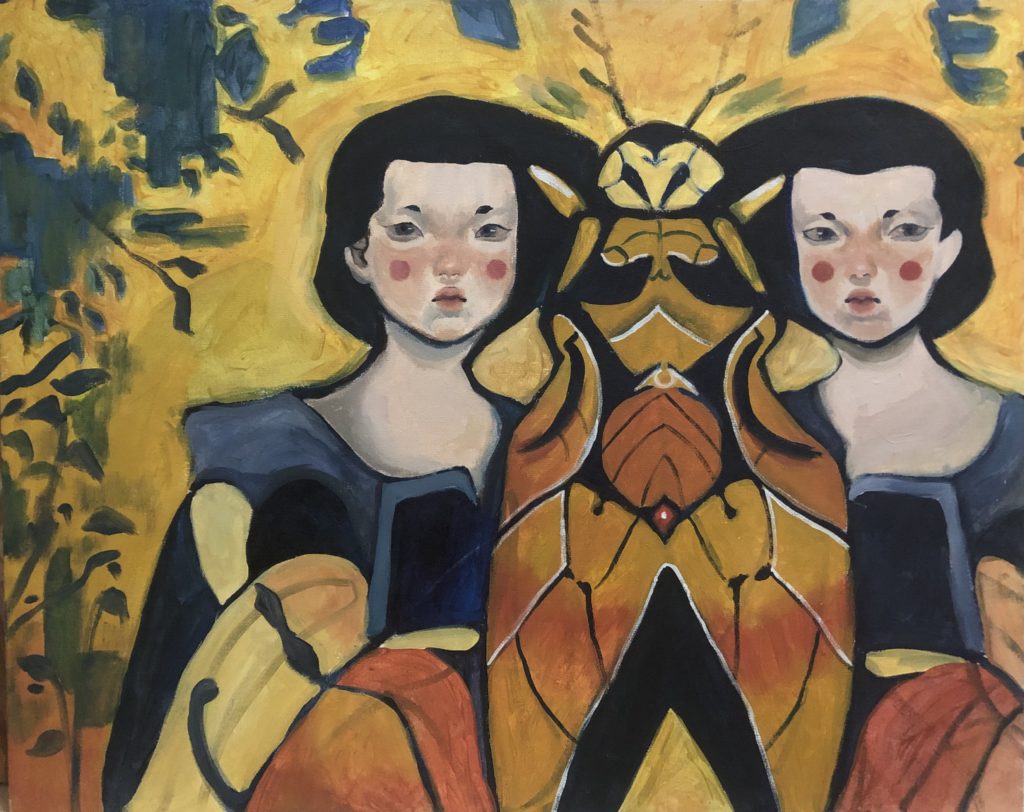 Monarchs (2021), 24″x30″, acrylic on canvas.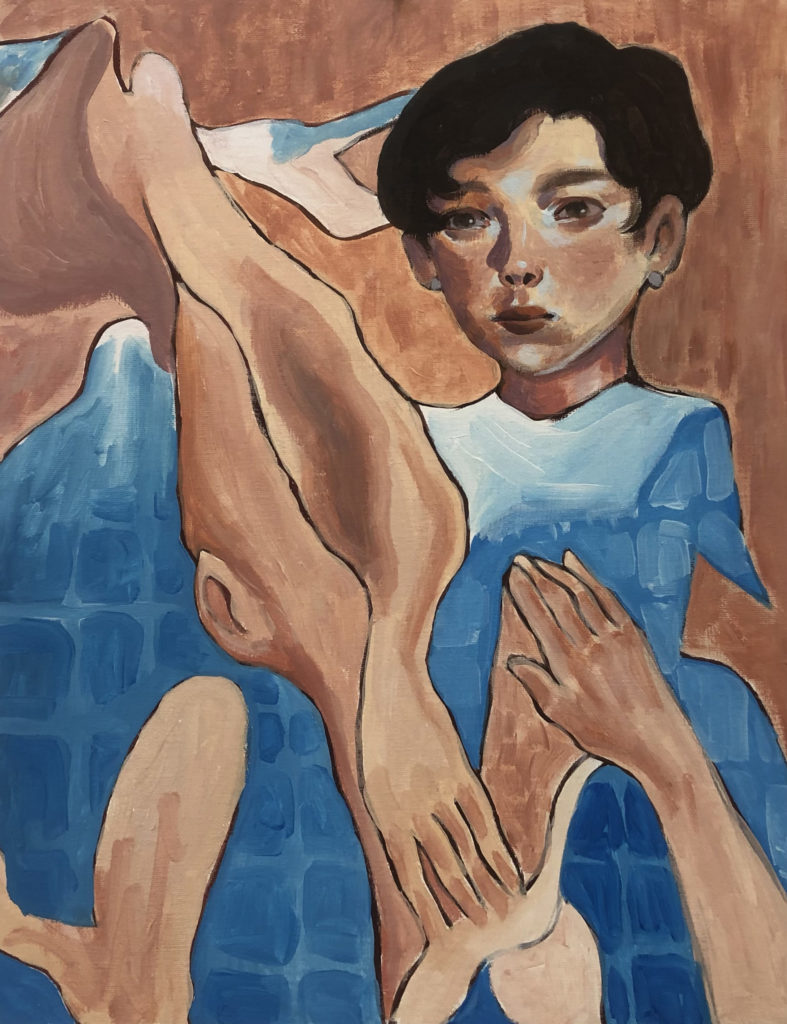 Hands (2021), 18″x14″, acrylic on masonite.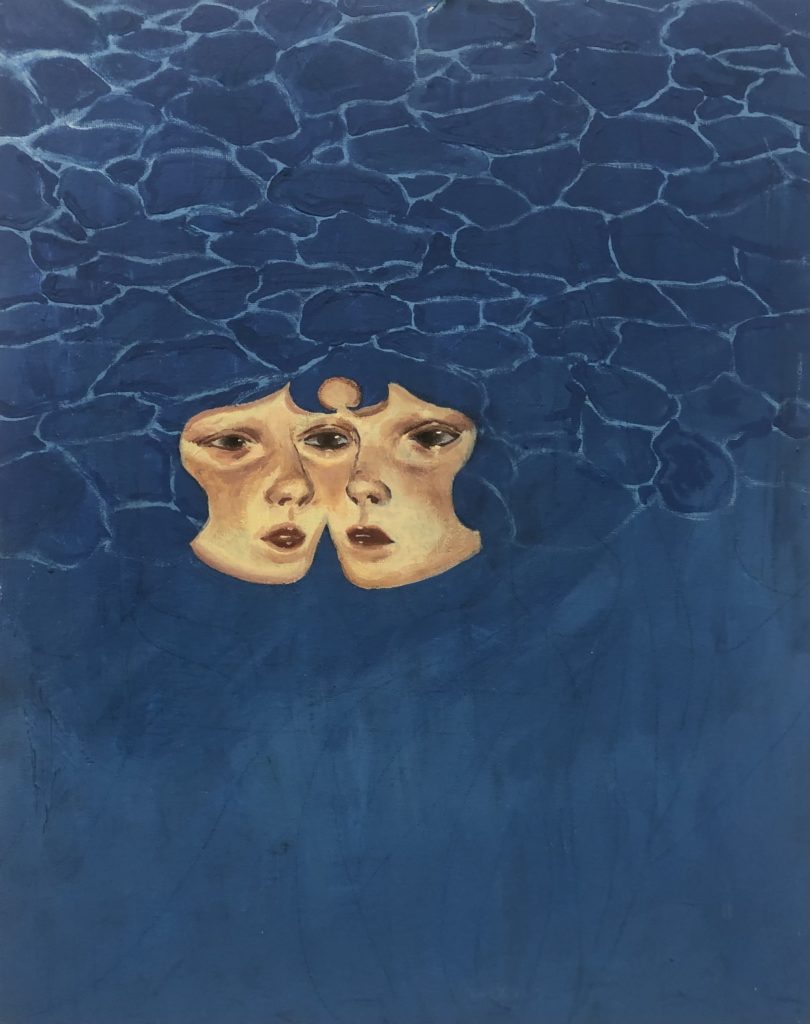 Blue One (2021), 18″x14″, acrylic on masonite.
remember to turn the lights off on your way out | Bachelor of Fine Arts 2022