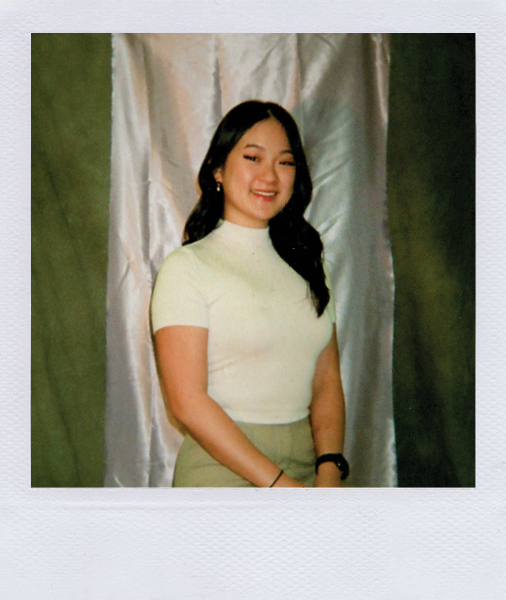 Karlee Mong
she/her
My name is Karlee Mong and I am a Chinese Canadian artist. My artistic practice consists of both traditional and digital mediums including: graphite, oil and acrylic, digital drawing, and photography. I started off with graphite, because it was what I started using as a child and was the most convenient for me. My father and grandpa first introduced me to photography which I then took interest in and continued to use it in my research. My work mainly focuses on semi-realistic and landscape pieces and portraits. I have recently been exploring topics of hybrid identity, culture, and memories during my third and fourth year and have been continuing creating work relating to those topics.
instagram @kmongart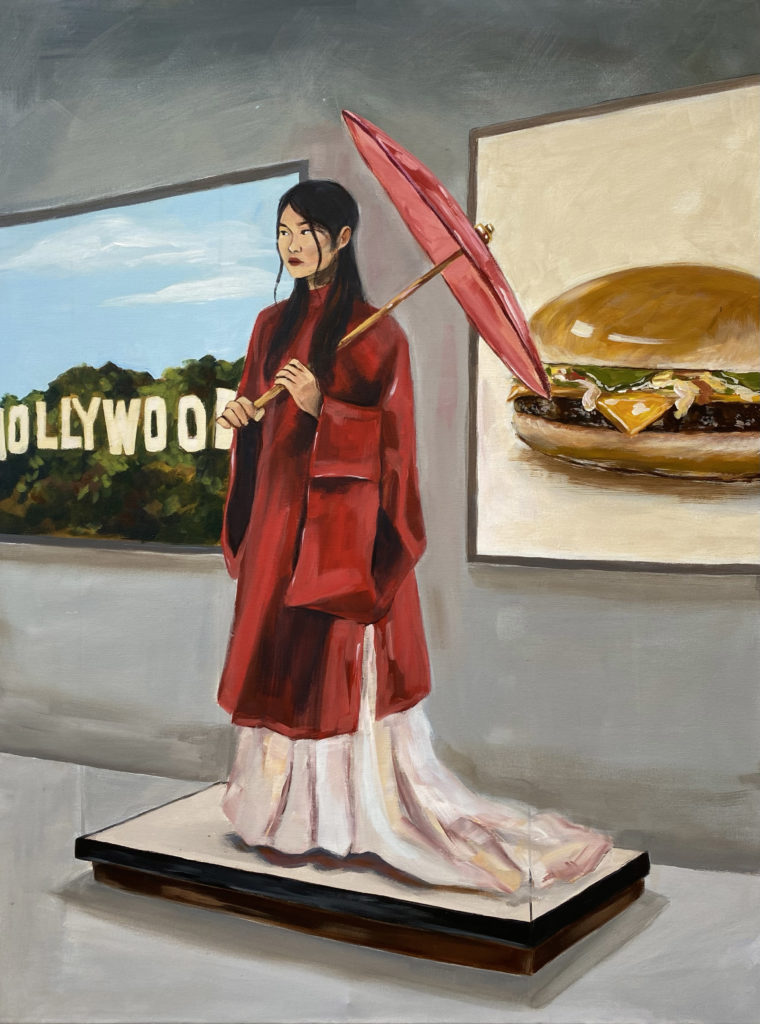 Hollywood Dream (2022), 40″x30″, acrylic on canvas.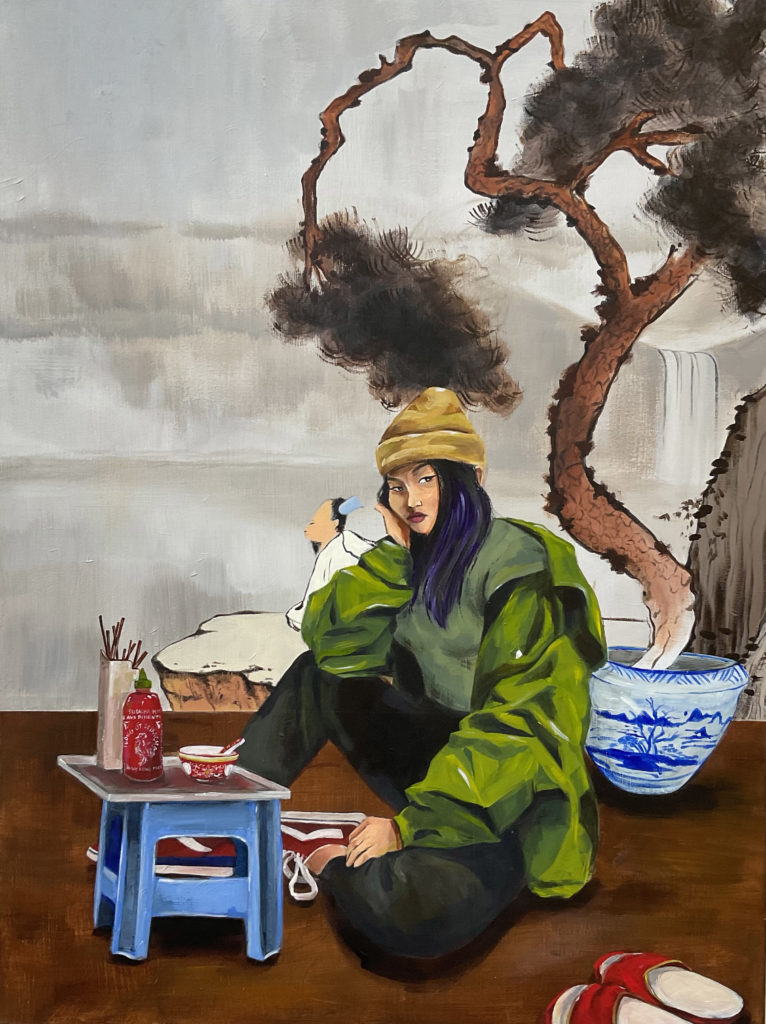 This is Me (2022), 40″x30″, acrylic on canvas.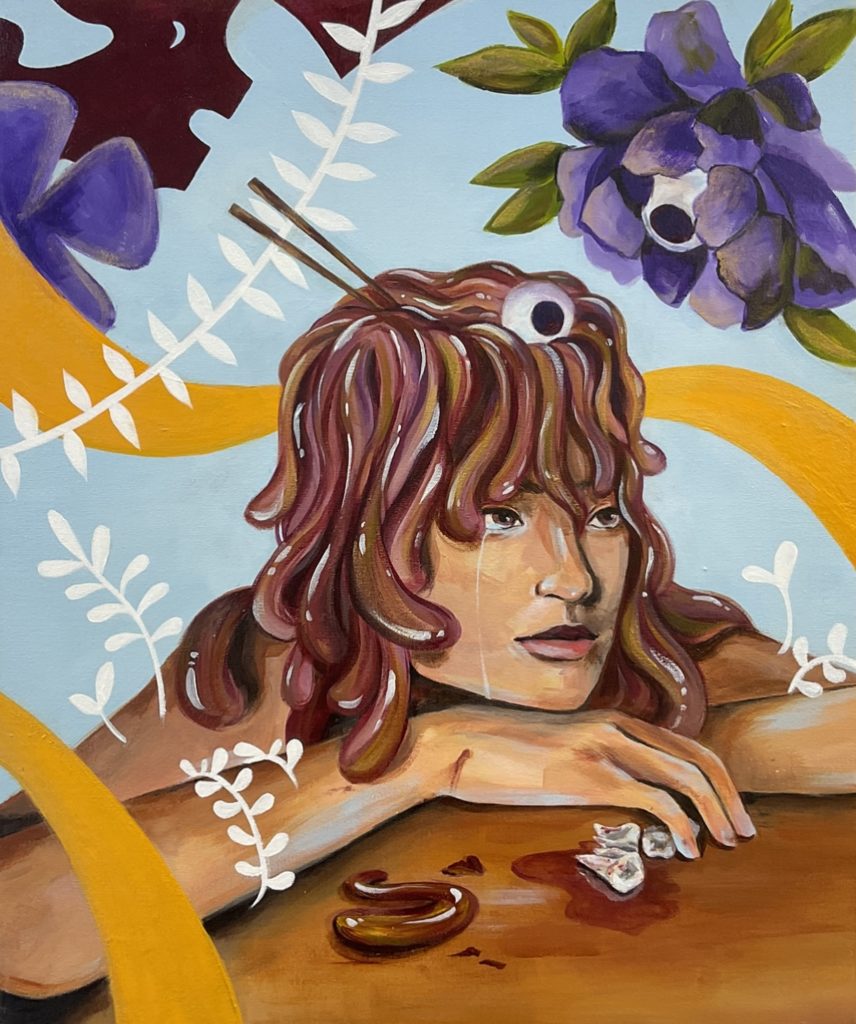 Where Are My Teeth (2021), 24″x20″, acrylic on canvas.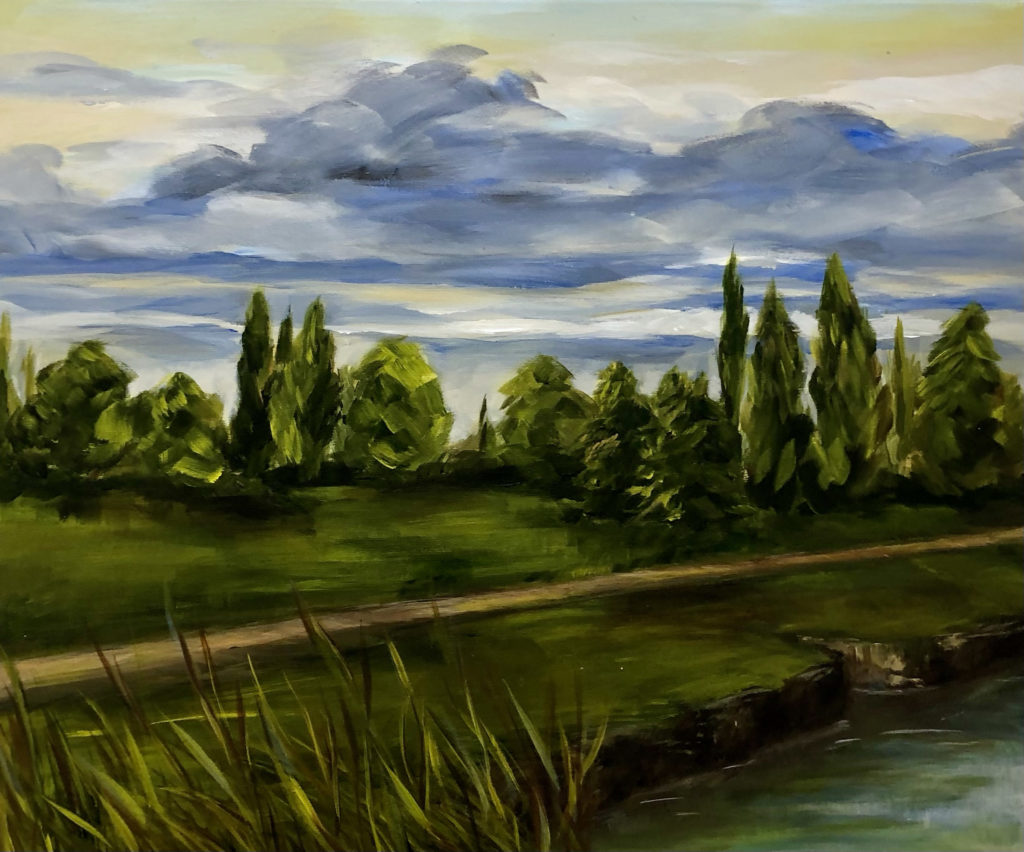 Summer Walk (2021), 20″x24″, acrylic on canvas.
remember to turn the lights off on your way out | Bachelor of Fine Arts 2022