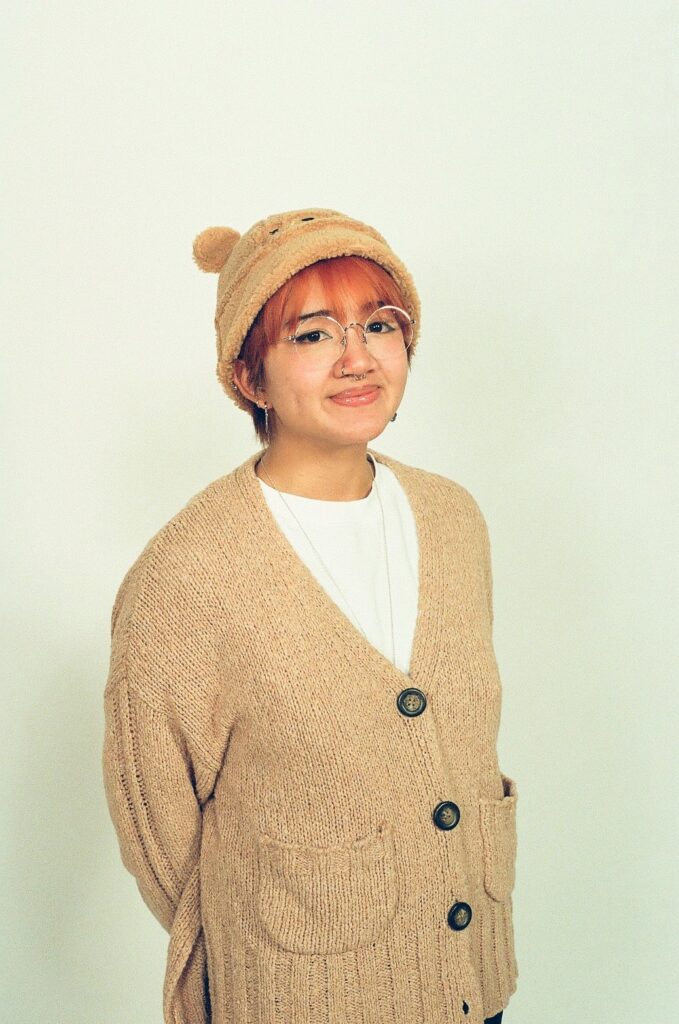 Thea Lao-An
Thea Lao-An is an artist who works primarily through drawing, painting, and printmaking. Thea's work explores ideas of memory, childhood, dissociative psychological states, and the distortion of reality. They often take inspiration from nostalgic objects such as children's toys, stuffed animals, and storybooks. Always drawing some form of strange-looking teddy bear with large beady eyes, Thea is interested in creating characters that explore psychological themes relating to childhood trauma, mental illness, and suicide. Outside of art, Thea enjoys playing video games and hanging out with their dog and budgies!
Artist Statement
My art practice explores themes of childhood and memories, often combining playful and "child-like" imagery with adult psychological themes relating to childhood trauma, mental illness, self-harm, and suicide. Through my illustrations and paintings, I create a world of silly bears and characters inspired by the drawings children often create during early childhood. They are made to feel nostalgic and familiar, but at the same time give a feeling of uncertainty and vulnerability through the dark and sometimes grotesque way in which these personas are portrayed. I am often inspired by the objects that have brought me comfort all throughout my life, such as my childhood toys, storybooks, and stuffed animals. I enjoy using my practice as a form of self-portraiture, storytelling, and a way to connect with my childhood self.
i don't want to but i must go, 12″ x 12″, acrylic, paper, glitter, 2023.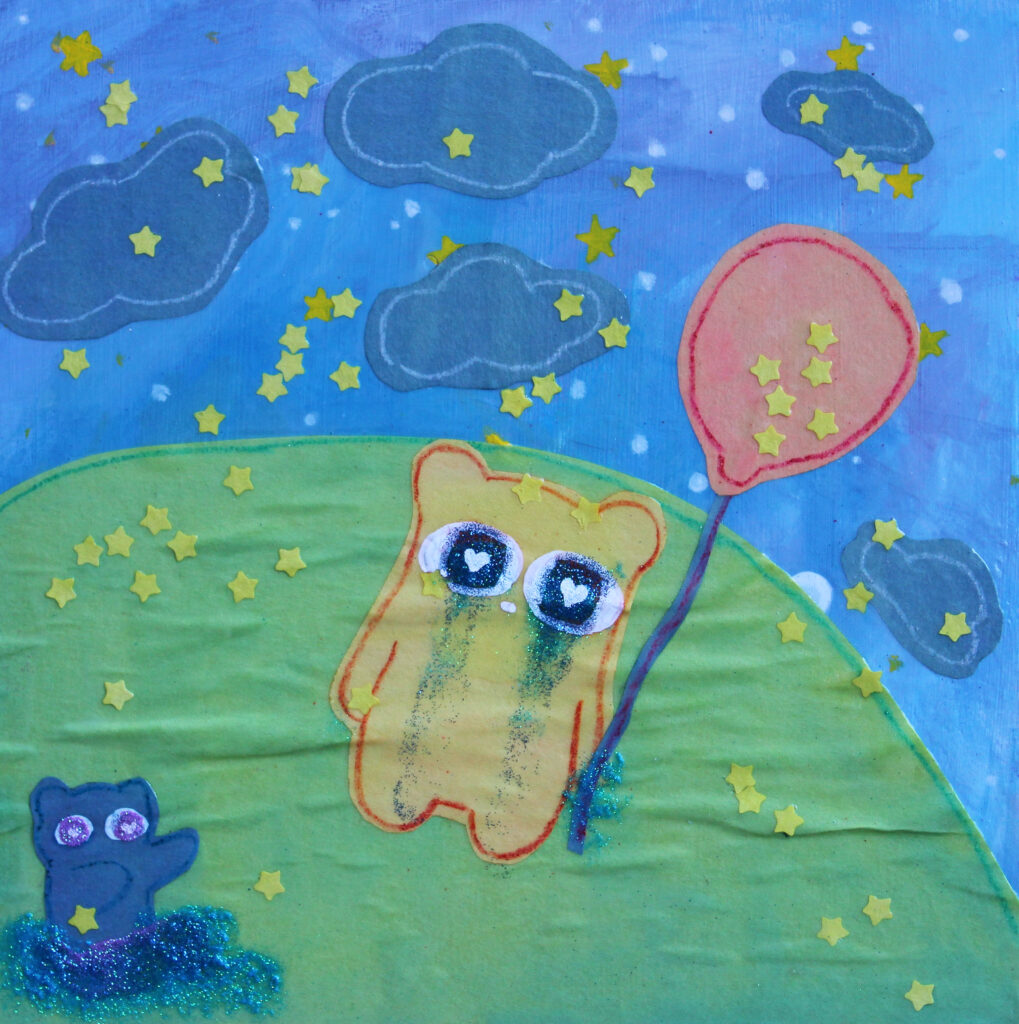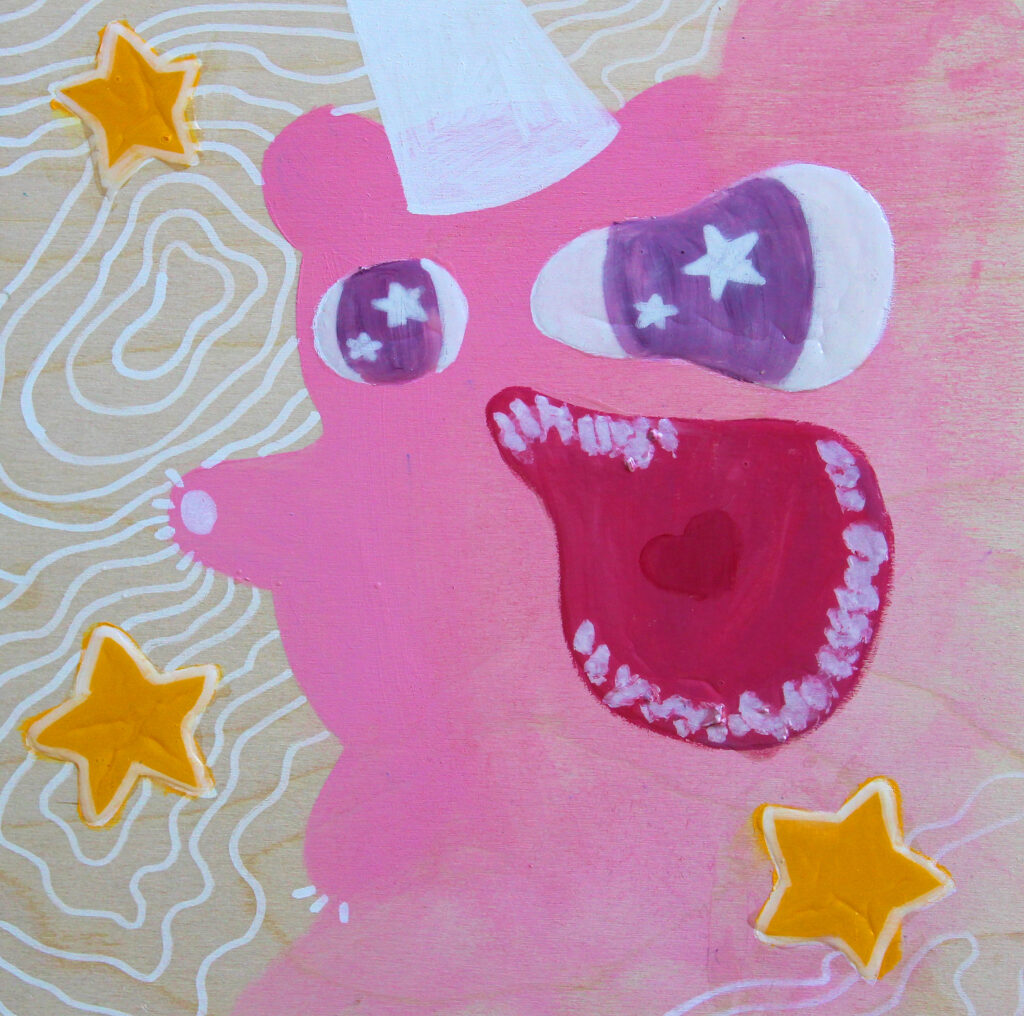 starry bear, 12″ x 12″, acrylic, 2023
bonded, 12″ x 24″, acrylic, 2023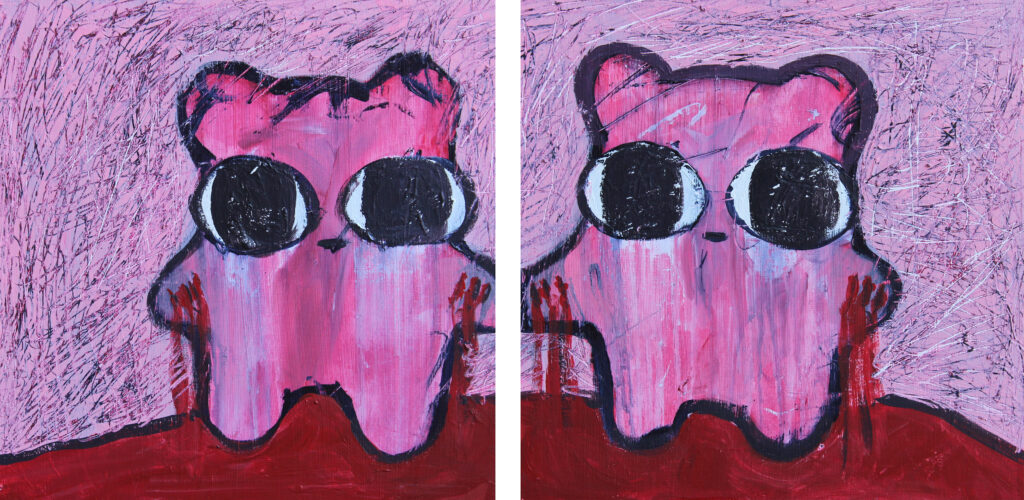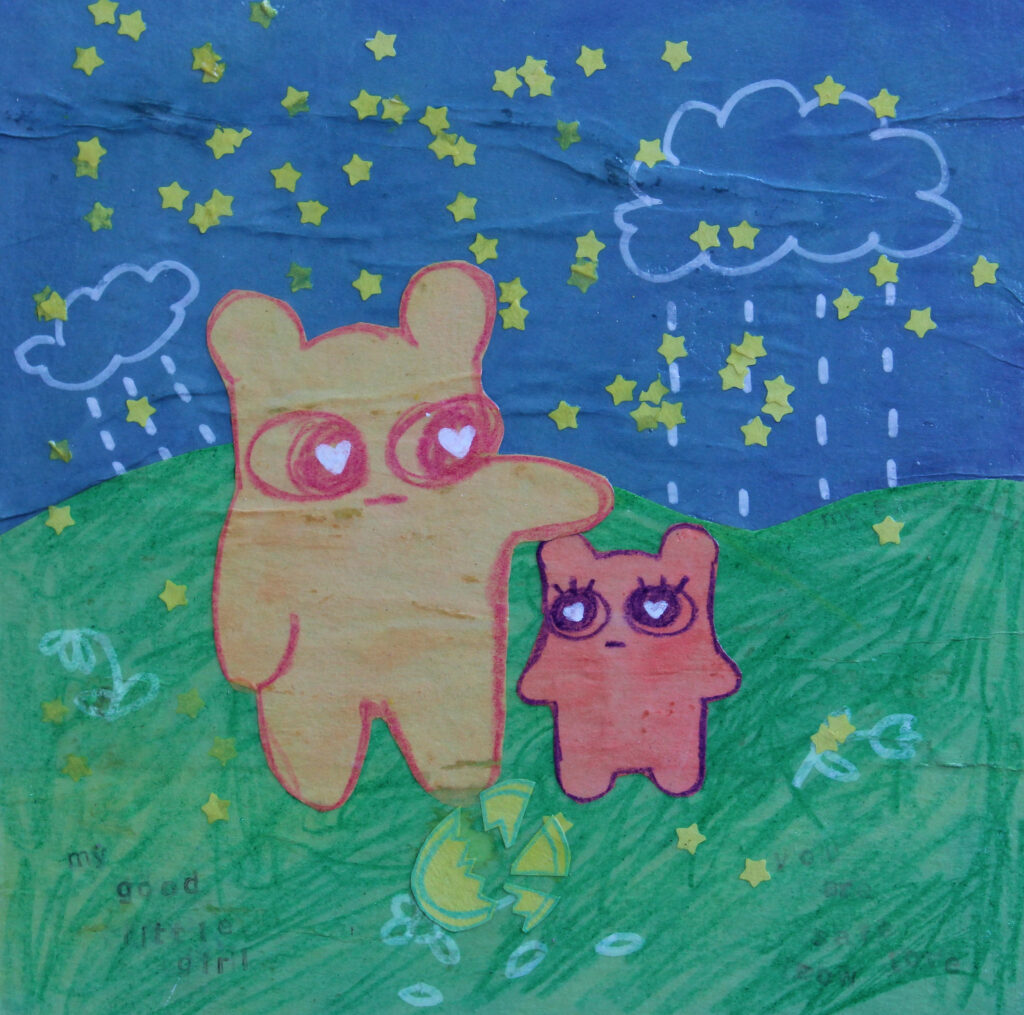 goodgirl, 12″ x 12″, acrylic, paper, 2023
recovery, 12″ x 12″, acrylic, 2023