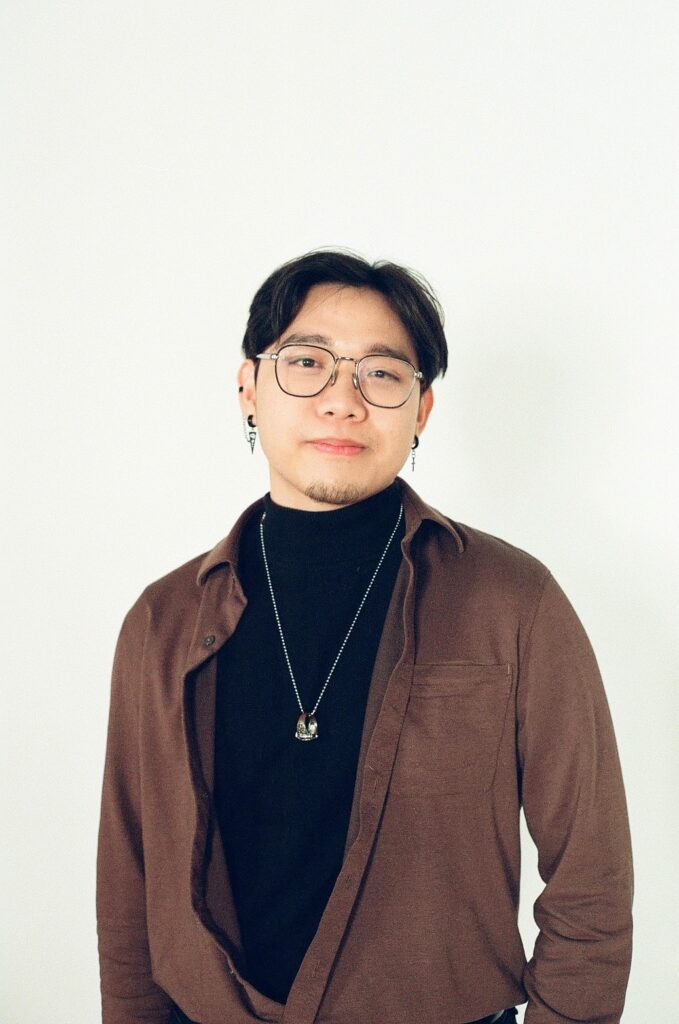 Rikki Abesamis
Rikki Roche Abesamis is an independent artist who mainly works on painting and sculpting. Born and raised in the Philippines, he draws inspiration from his memories and visual conventions from his home country. Because of his upbringing as a Catholic, most of his earlier works are on religious themes and subjects. He often provides displays for his local church at St Theresa's Catholic Parish during special occasions, using statues that he made on his own time.
A principal theme of his current work is contemplation and solitude, which he draws from his own experiences and upbringing. He also addresses his mental health through his work which he continues to come to terms with during his process of art-making.
He organized his first solo show for his International Baccalaureate program at Holy Trinity High School entitled Cultura Catolica (2019), in which he showcases Catholic traditions and their influence in the Philippines. Rikki likes to hang out with his friends, play video games, and learn different languages.
Artist Statement
Conceptually, my work explores invented portraits and spaces as a product of solitude and contemplation. I want to describe my works as a visual diary of my emotions, particularly in times of anxiety and depression. Through the use of juxtaposition of patterns, colors, and aesthetics, I hope to express a visual paragraph that expresses the different emotions that I want to express. The painting process for me is a process of rehabilitation and a way of coming in terms with my emotions. By painting a concept that relates to an emotion, resolving it, dealing with it, leads towards myself accepting, processing, or ultimately rejecting my emotion. One aspect that is controlled in my aesthetic is the inclusion of origami and what purpose it serves to my practice. Folding origami, the act of folding a piece of paper with such focus drives me to contemplate on many aspects in my life that essentially defines who I am today. It is ever-changing, not one origami is the same as the other. A slight change of fold, can change the whole outcome, which in some sense relates to different emotions I feel everyday. Everyday is the same , I wake up, eat, go to school, go home, sleep. But a slight change in my day can turn a mundane life into a precious memory.
Hanggang Dito na lang Ako (I've reached my End), 30×40", oil, acrylic, and pen on canvas, 2022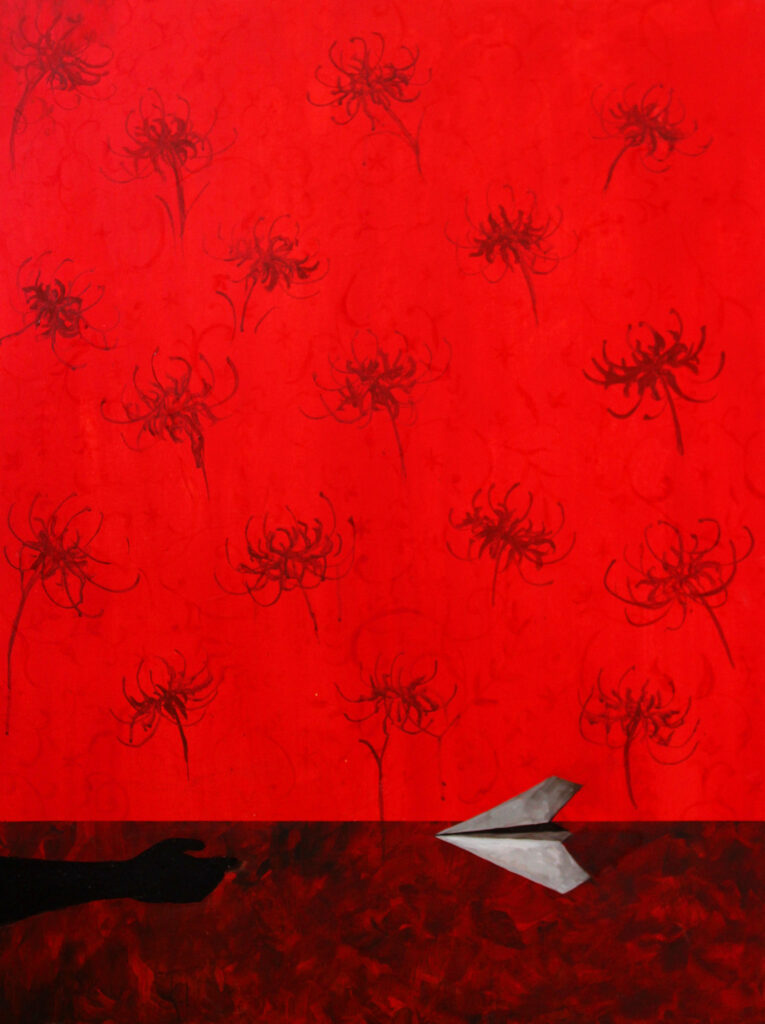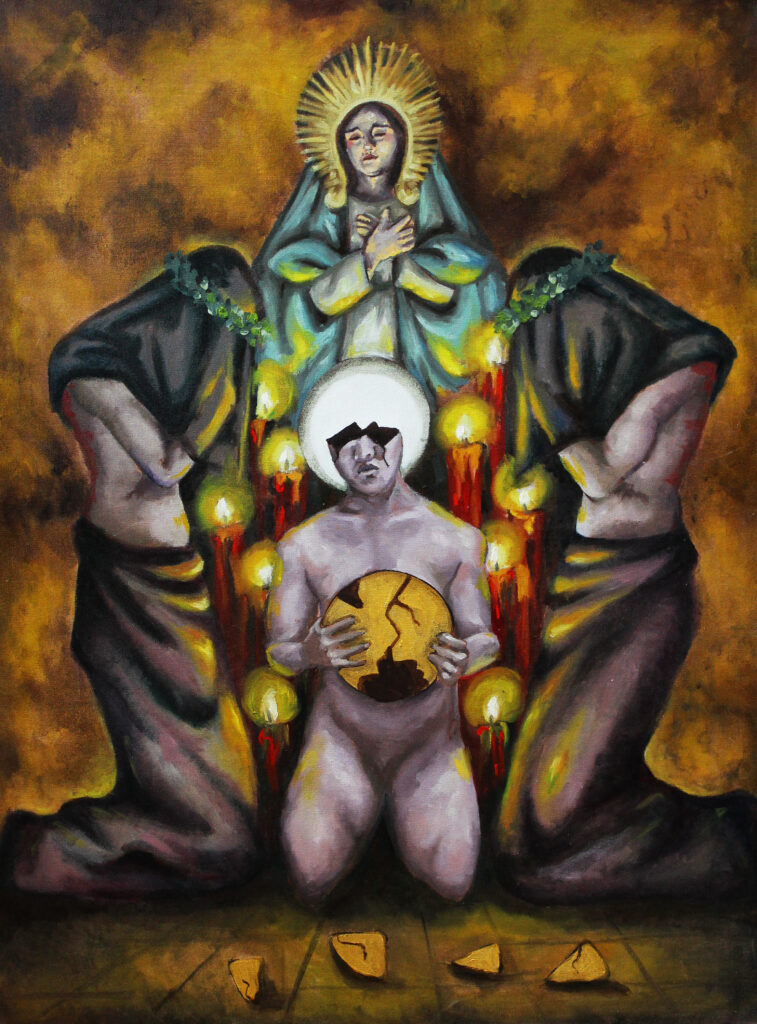 Penitensya (Penance), 30×40", oil on canvas, 2021
Hanggang Saan? (How Far I'll Go?), 30×40", oil, acrylic, an charcoal on canvas, 2022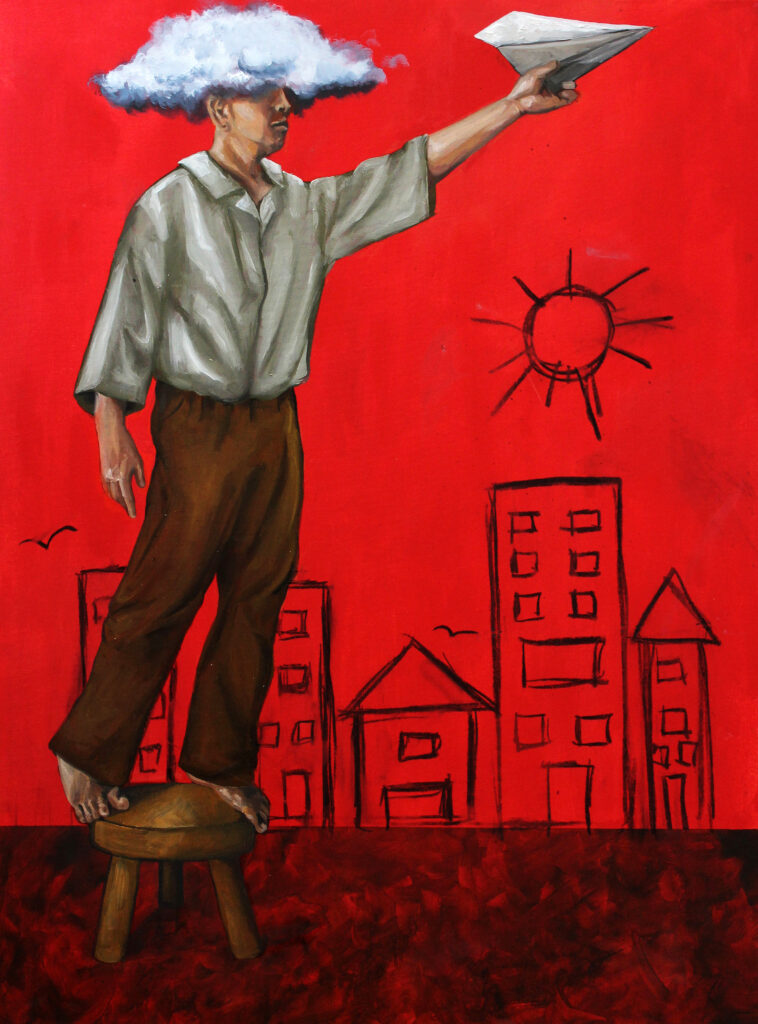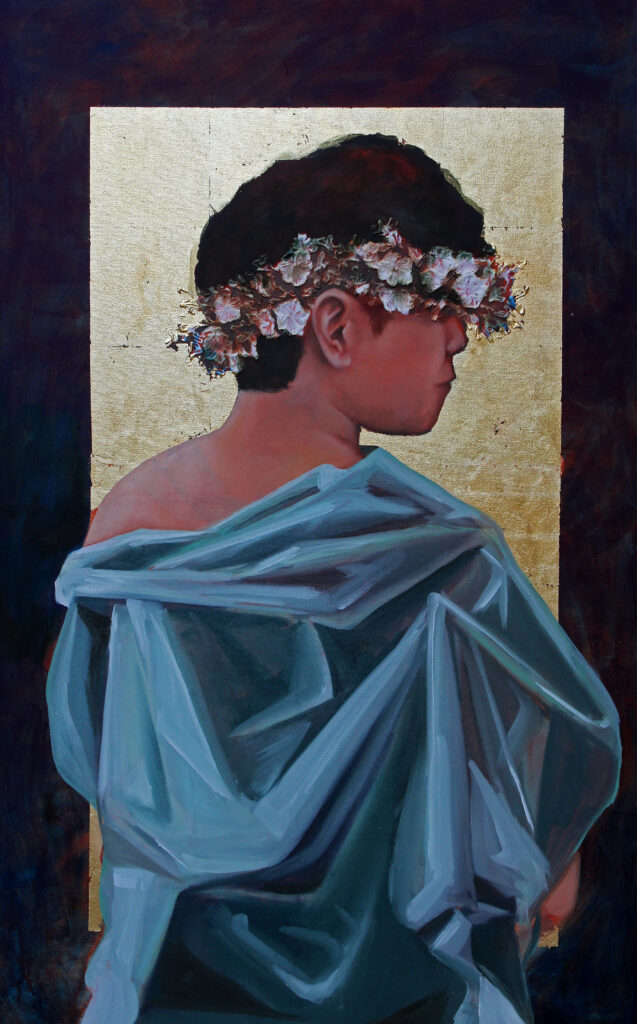 Not all Good Saves, 30×48", oil, acrylic, and gold leaf on canvas, 2022
Redemption, 36×60", oil, acrylic, and gold leaf on canvas, 2022