Louisa Hammond
she/her
In my current practice, I use icons of English folklore to build personal narrative and get closer to questions of transmutation: where does one body begin and end? How do we understand our effect on things that we cannot see? By engaging in transformations of natural materials and working with chimeric forms, I hope to pull at our preconceived notions of these boundaries.
I live out superstitions, charms, and values in my daily life – my version of these old beliefs are affected by my contemporary identity and lived experiences. It's important for me to stay cognizant of what knowledge is hidden from the viewer, how much is shared, and how much the viewer can project their own experiences. Working intimately and cyclically with plants to create my own pigments draws the labour of creation closer to me; they allow me to see the cause and effect that my own body has.
instagram @llouisa1999
website louisavisualarts.crevado.com
vimeo louisa hammond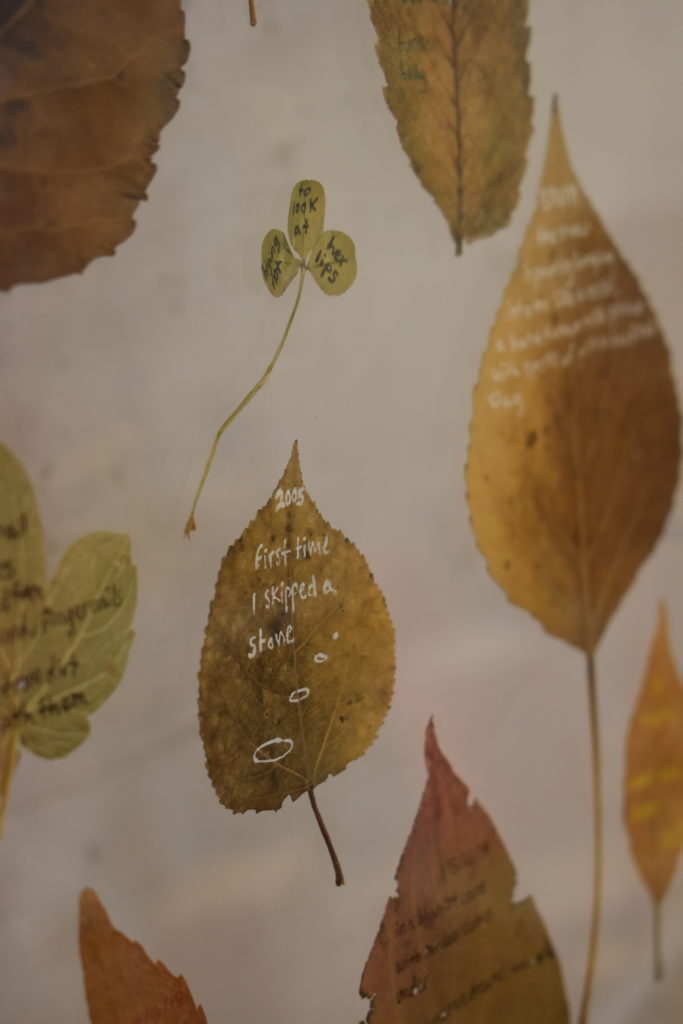 Some Bitter Some Sweet They All Fade, 8'x2.5'x1″, leaves, acrylic.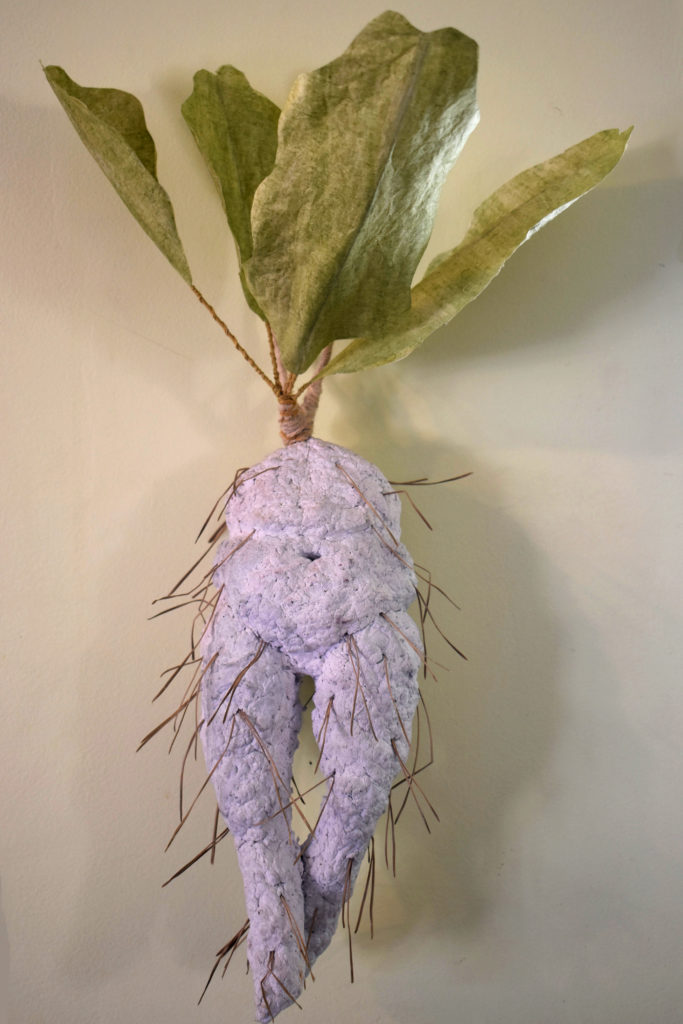 from left to right: hairy mandrake (2021), 20″x5.5″x4″, paper pulp, pine needles, mitsumata, natural pigments.
mandrake (2020), 7″x3″x2″, red clay, walnut wood.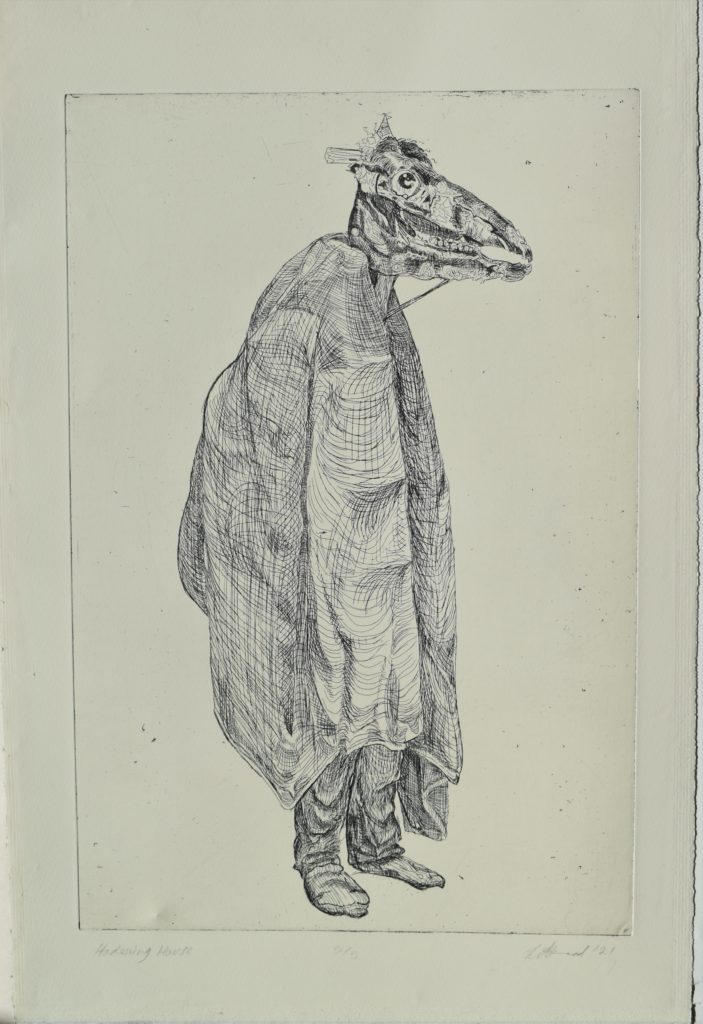 Hodening Horse (2021), 22.5″x15″, hardground etching on sommerset.
remember to turn the lights off on your way out | Bachelor of Fine Arts 2022