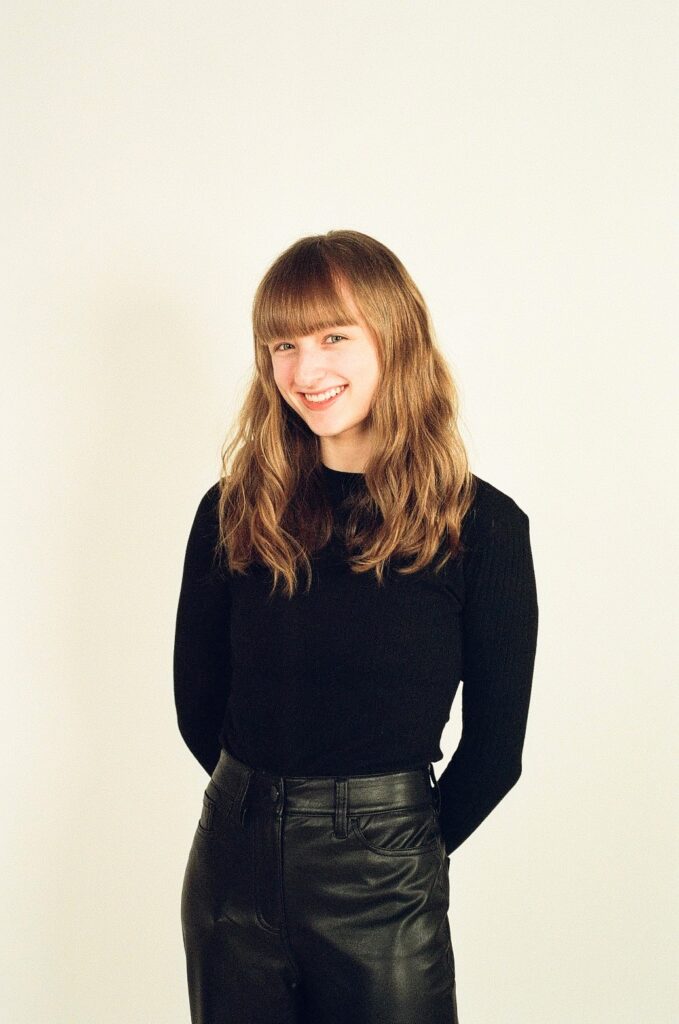 Nicole Wrishko
Nicole Wrishko (any pronouns) is an emerging artist in their fourth year of the Fine Arts program at the University of Alberta. Their practice involves addressing the emotional state on both a personal and expansive level in relation to identity and place. Through painting, printmaking, and visual communication design, Nicole challenges the modern-day norms within society by highlighting both the dismissal of asexual representation and the emotional impact of income inequality. Nicole uses the figure to explore the socio-political world and to connect to their own experiences on an internal and external scale. With the combined artistic styles of realism and cartoon, Nicole juxtaposes serious and humorous tones as a means of exploring emotional responses.
Nicole has received the Jana Lamacova Memorial Award (2021-2022) and has had their work on display at the University of Alberta during their undergraduate degree (2022).
Artist Statement
Within political and social contexts, I explore the emotional state on both a personal and expansive level through representing the struggles of existing in modern society. I am specifically interested in the ways pre-existing social structures have affected internalized feelings of stress and neglect. As an asexual artist who lacks representation in society due to falling outside of heteronormative expectations, I create intimate work to emphasize the struggle of social belonging. My work heavily involves the figure through combining artistic styles of realism and cartoon as a means of meshing reality with imagined spaces. The raw expression of emotions is enforced by using metaphorically significant colour palettes and symbolic imagery that is attached to popular culture. The restriction of palette further focuses my work on the conceptual representation of societal pressures and how it impacts individuals. The push and pull created by acrylic paint provides depth to the overall topic and fluid movement on a grand scale. My work emphasizes the importance of examining emotional shifts as we evolve under societal pressures. By exploring world famous industries and the attributed representatives that dominate the consumer life, I question if empathy exists within income disparity. I find inspiration within my own consumer and sexual experiences and connect it to a broader scale of lifestyles by embracing serious and humorous tones. My work is significant as it draws attention to the consciousness and allows viewers to acknowledge the emotional struggle caused by modern society. Through the conceptual exploration of the emotional state, my work brings attention to the vulnerable side of the brain as a means of enforcing the importance of responding to societal surroundings.
33 Problems, 47×32″, marker, acrylic and oil paint on canvas, 2022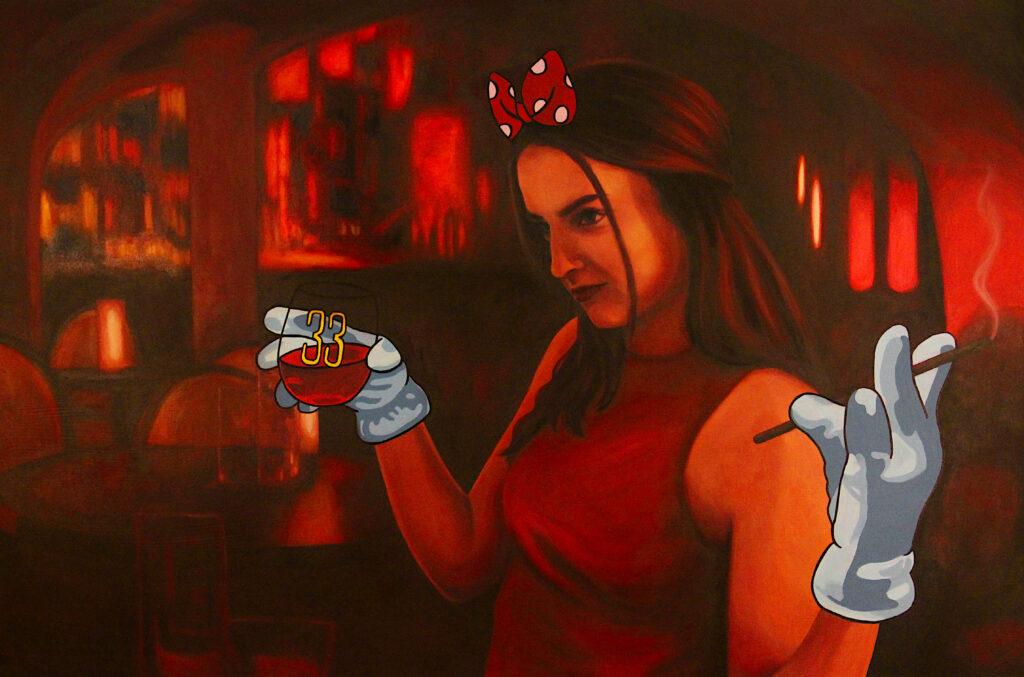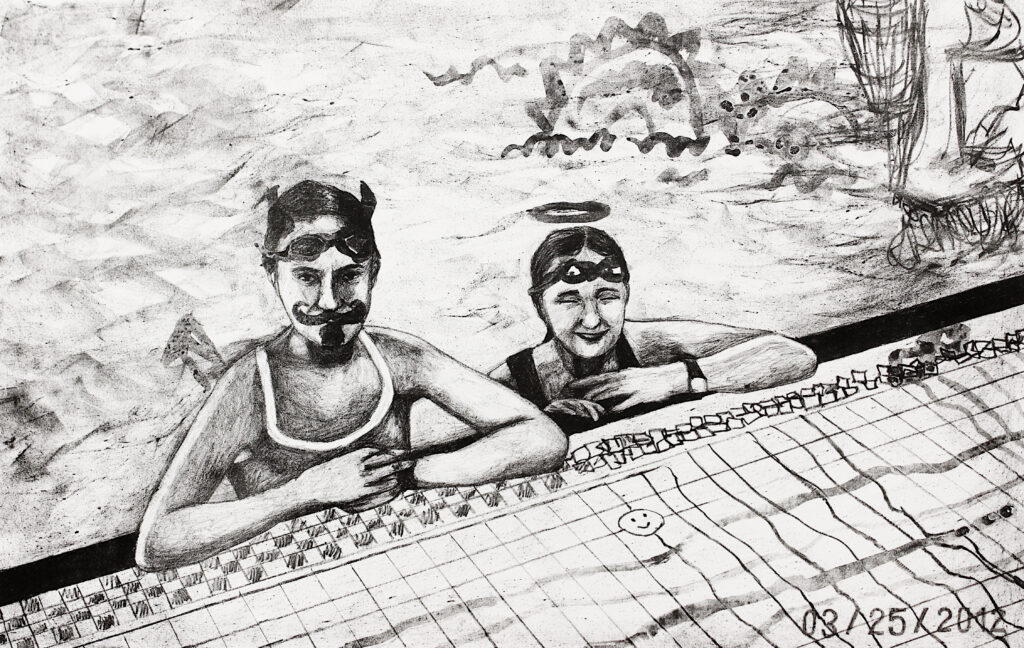 Swimming, 24×16″, lithograph on Somerset, 2022
Scrapbook Memories, 10×14″, lithograph, pencil crayon and tape on Somerset, 2022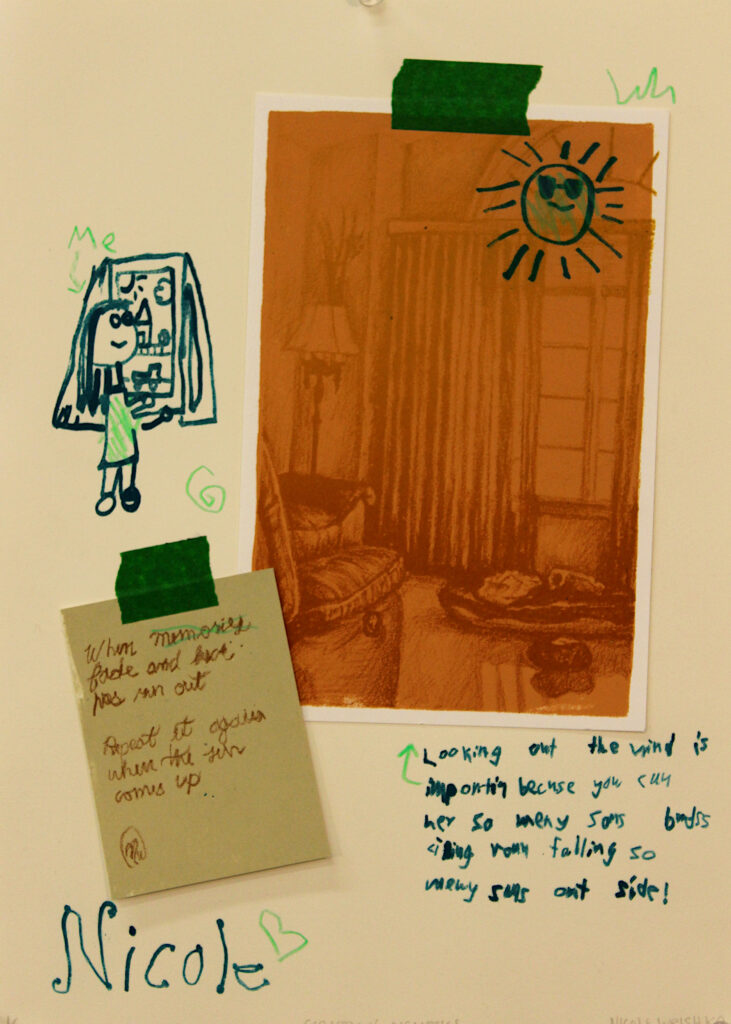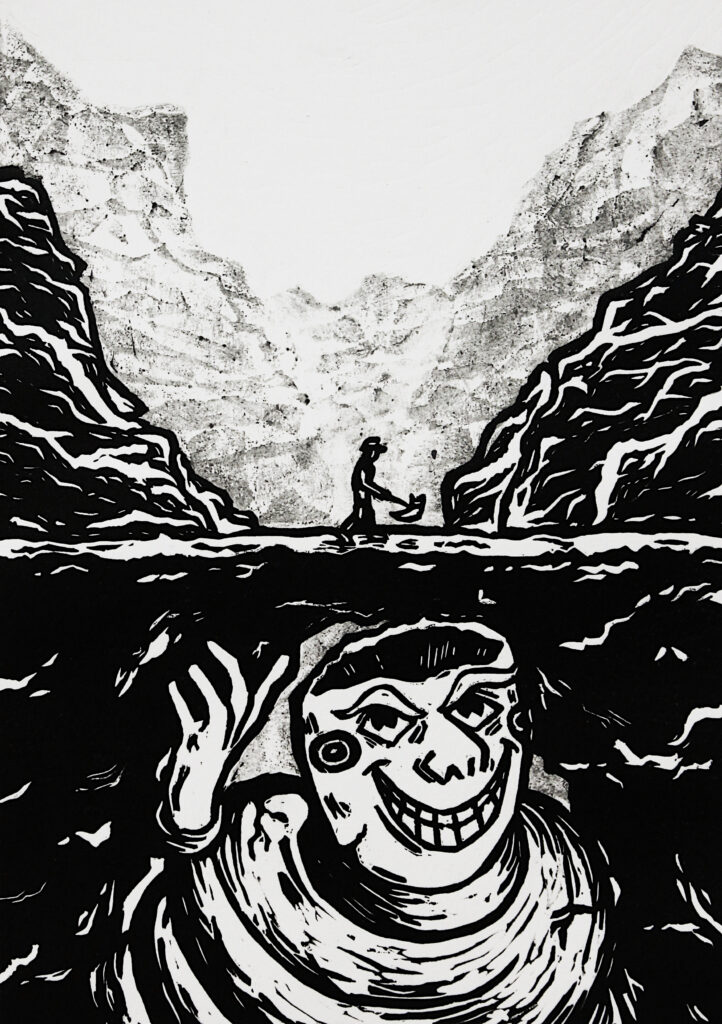 Watch Out, 7×10″, linocut and collagraph on Somerset, 2022
And it Rings Pt. 1, 20×24″, acrylic paint on MDF, 2022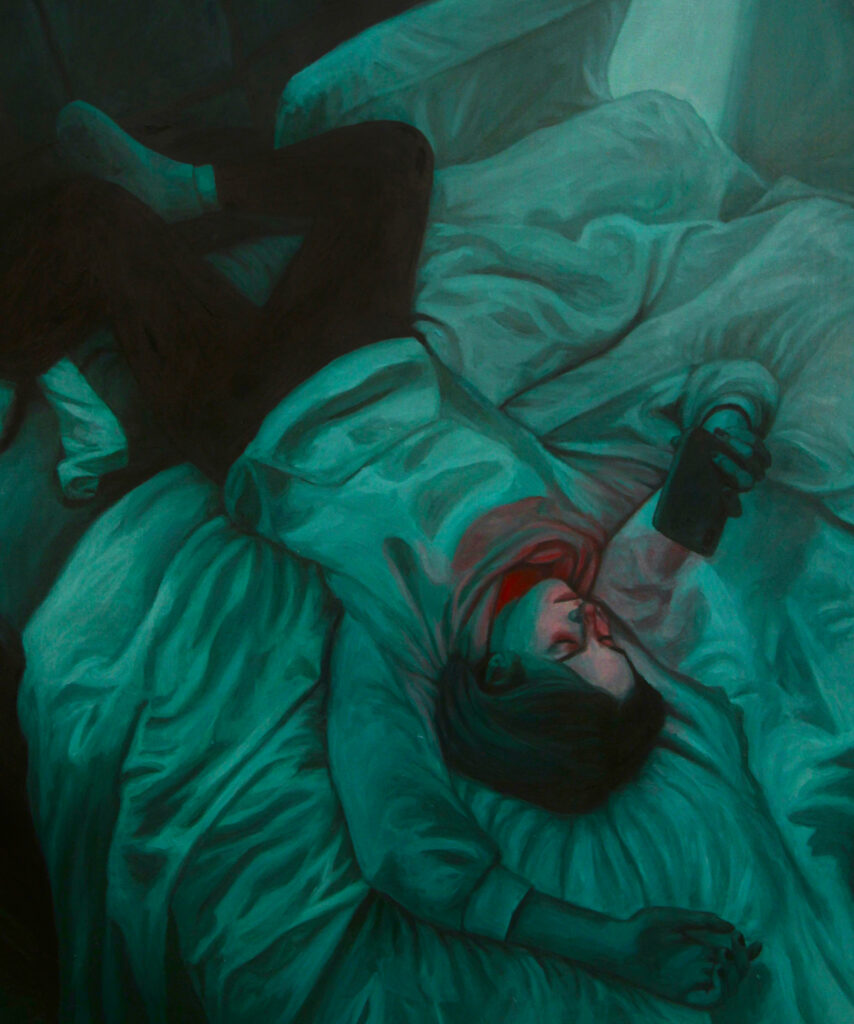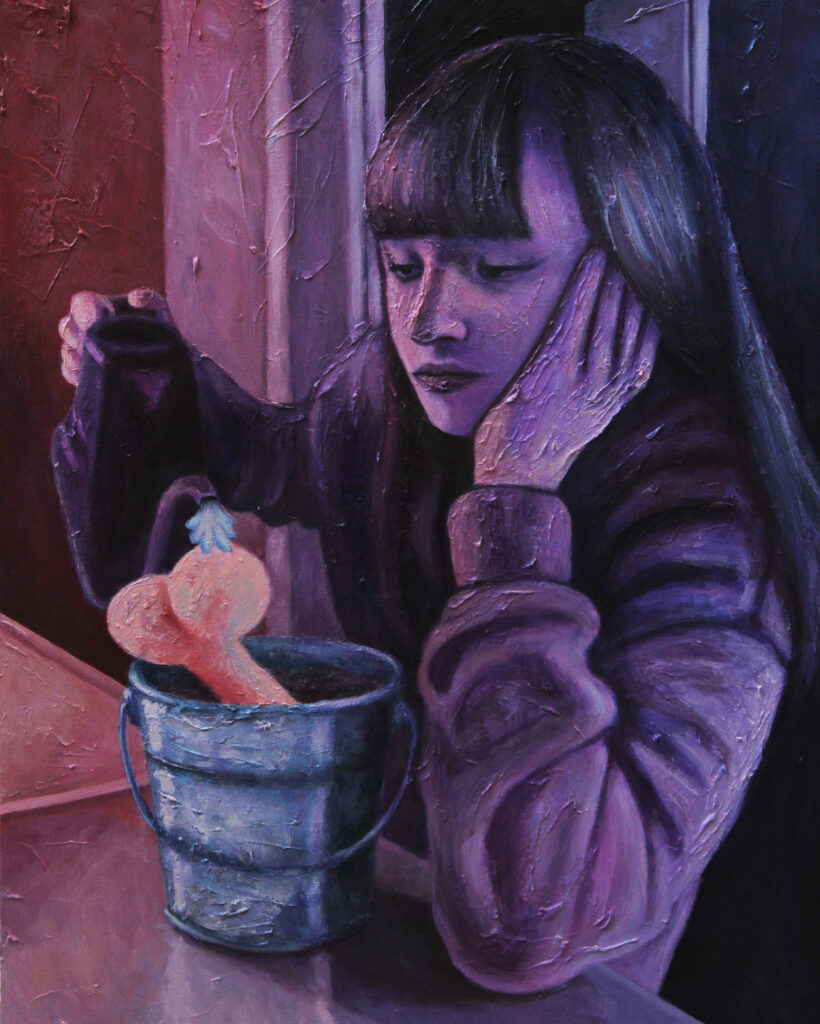 Fulfillment, 16×20″, acrylic paint on cradled masonite, 2023