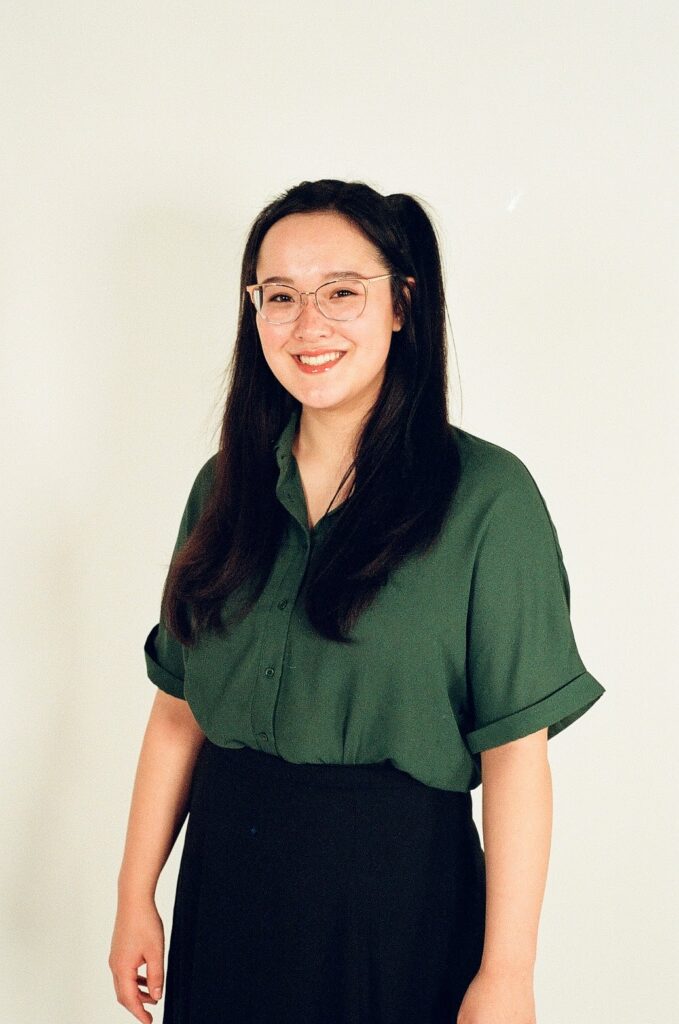 Maria Shironoshita
Maria Shironoshita (she/her) is a young artist with a Bachelor of Fine Arts from the University of Alberta. Though currently living in Edmonton Alberta, Maria was born in Lima, Peru. Maria's maternal grandmother was an artist and taught Maria to paint as a young girl. As such, lots of Maria's work touches on nostalgia and childhood. Through painting, printmaking, and video, Maria hopes to capture the unique feelings surrounding illness and mental health, and how our present selves are reflections of our younger selves.
In her time at the University of Alberta, Maria has consistently been awarded the Jason Lang Scholarship for academic achievements as well as the Universiade '83 Scholarship for excellence in fine arts combined with superior academic achievement.
Artist Statement
In my current practice I use hand constructed organic forms contrasted with tokens from childhood to express my ever developing relationship with my own mind and body. Throughout these images I layer my own medical scans to add a sense of intimacy to my work but also to
ground my pieces in the often forgotten reality that art cannot exist if the artist is unwell. It is a reminder to myself that I am my most important instrument, and to take care of myself as such. My work often alludes to childhood and references many easily identifiable symbols of growing up as a young girl. In contrasting these carefully selected tokens with my depictions of almost
disturbing flesh-like forms, I aim to show viewers that childhood is not so far removed from our current selves, and that the unexplored traumas and experiences of our youth inevitably shape who we become as adults. I choose to depict a distinctly feminine upbringing, imploring viewers to reflect on the meaning we associate with these objects and how they begin to alter our
perception of ourselves before we even have a real concept of what our 'self' is. My current collection of work, titled Home, expands through various media. I do not like to limit my perception of myself to just a painter or a photographer; to me everything that I work on is
intricately intertwined, and unable to be wholly understood if seen only in fragments. Most of my
work now begins in sculpture, which typically leads to photography. However, sometimes I begin with inspiration from a certain scan, or image, from my own collection of medical data. From there it can lead to video projects, paintings, prints, collages, or more sculptures. The process is fluid and continuous, and though I may finish segments of the work, it continues to develop in its
entirety every time I sit down to create again.
blue 1, 10"x10", oil on wood panel, 2022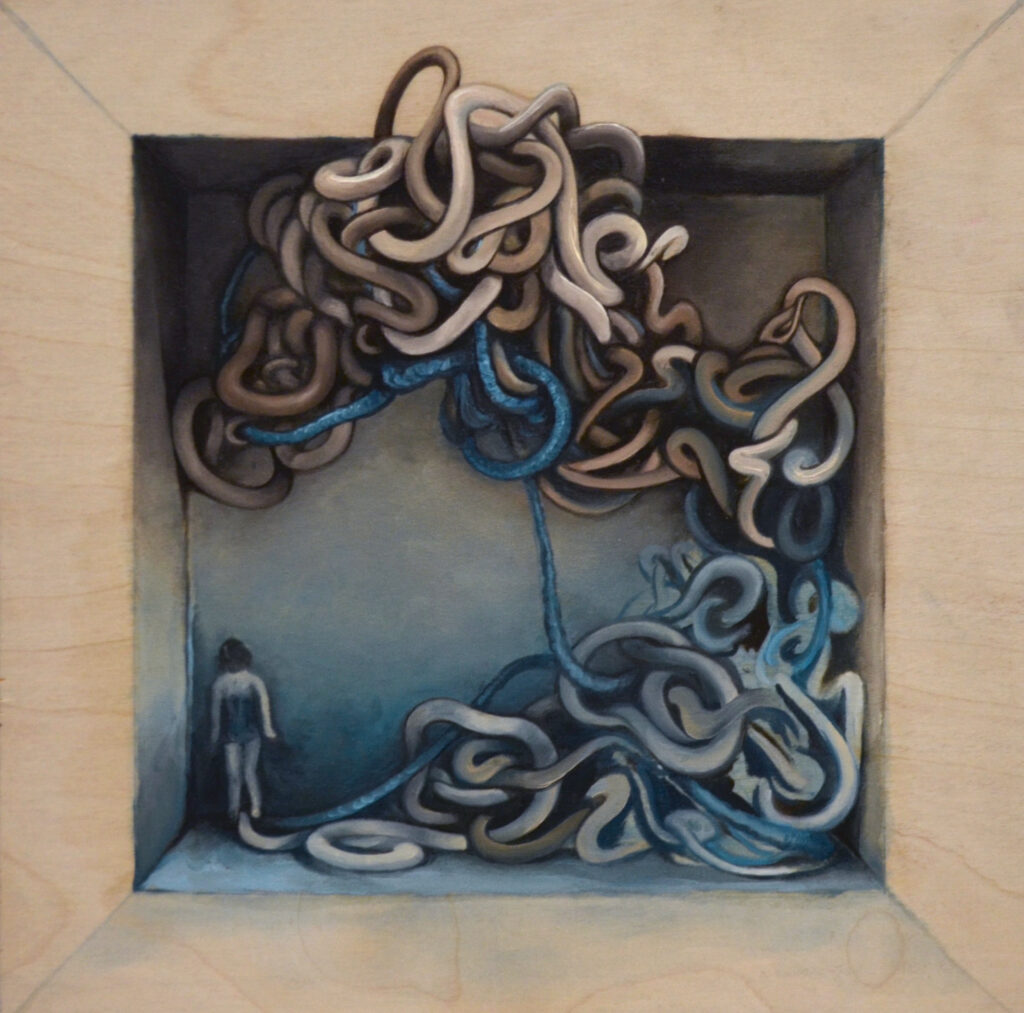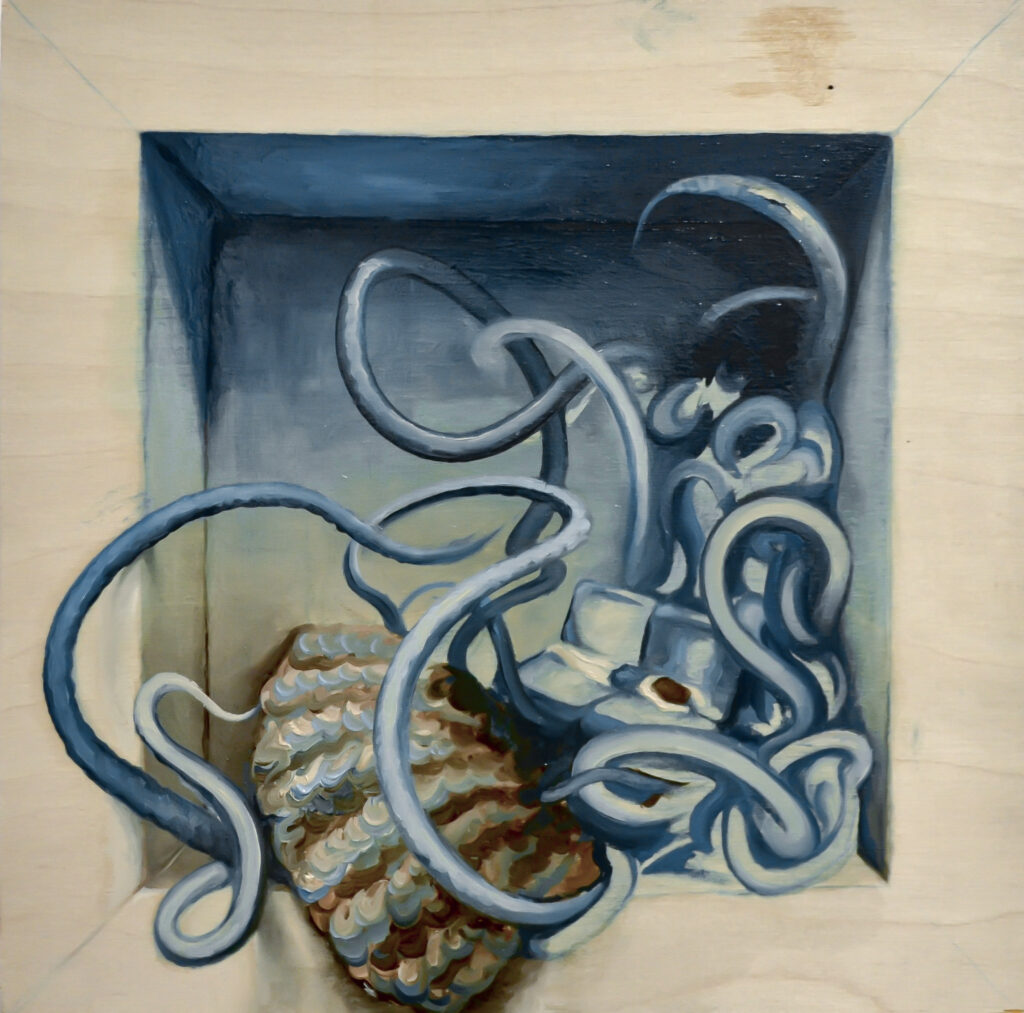 blue 2, 10"x10", oil on wood panel, 2022
chair, 12"x10", oil and acrylic on wood panel, 2023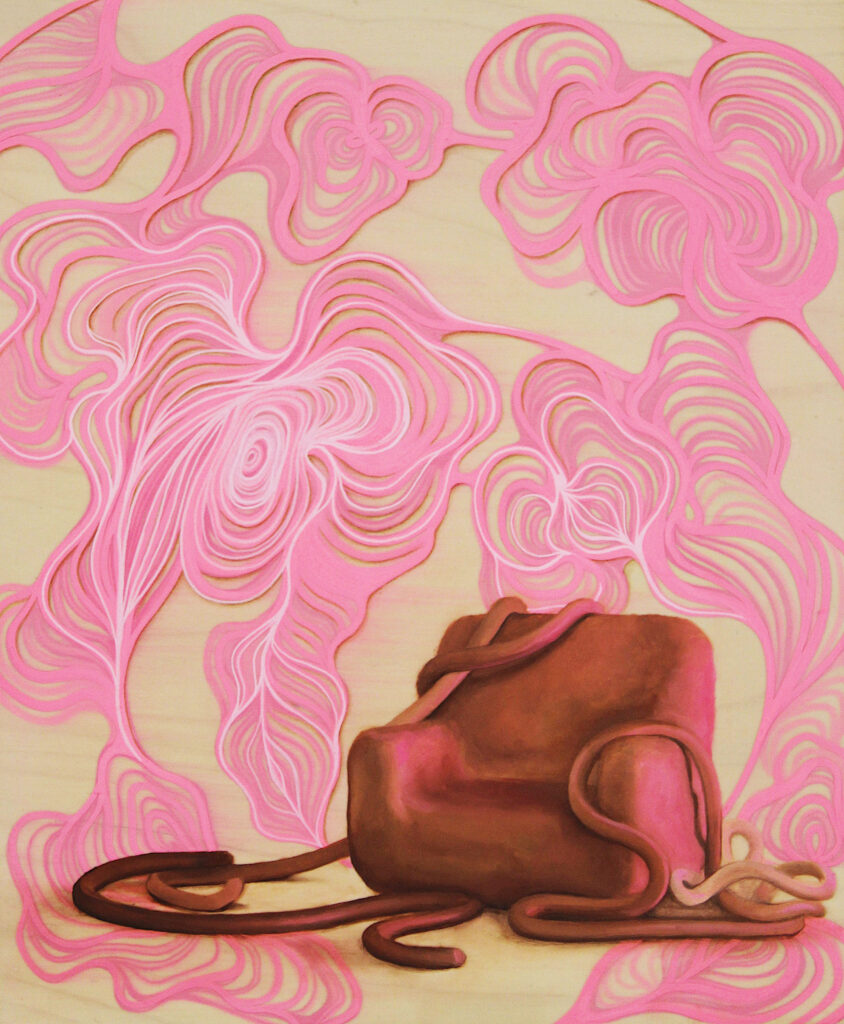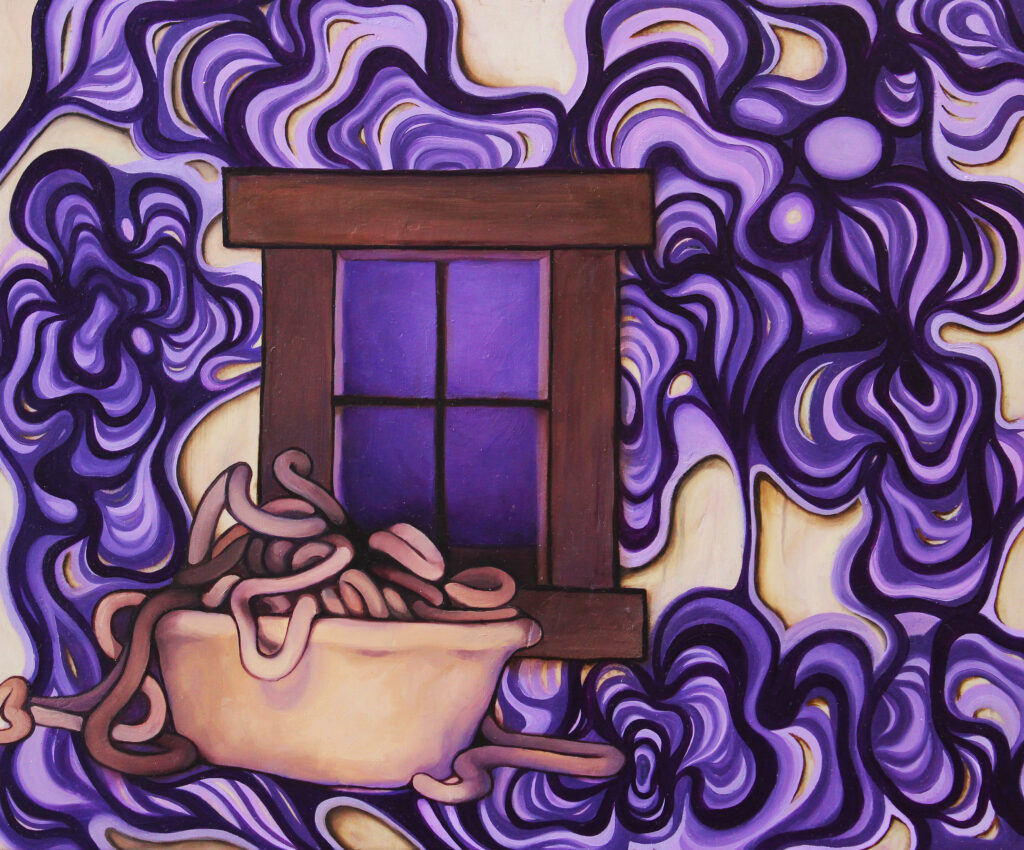 tub, 10"x12", oil and acrylic on wood panel, 2023