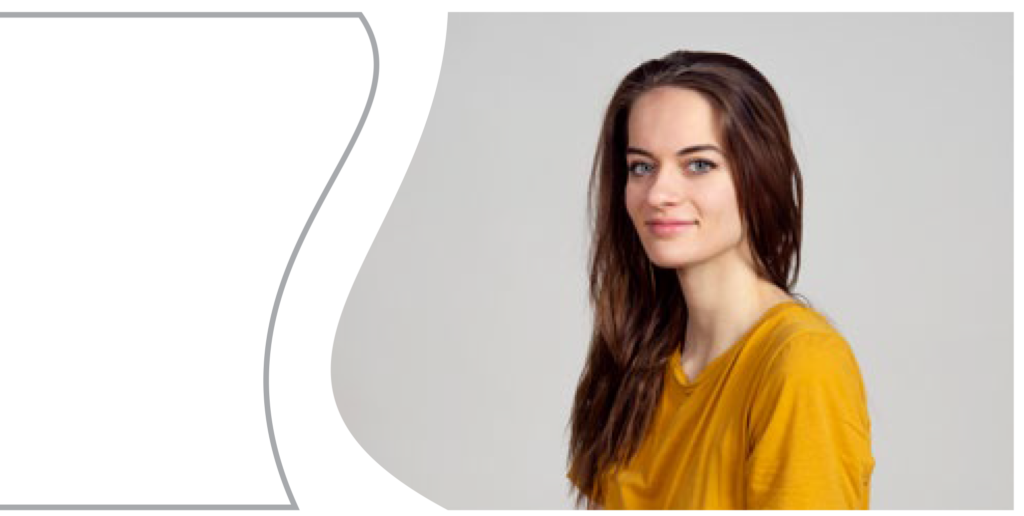 Anica Neiman
In my painting and printmaking practice, I have been unpacking themes about discomforts around intimacy and desire and the impacts trauma has on perception and behaviour. Drawing from the ambivalent nature of the grotesque body, I have been assembling immersive, large scale oil paintings and carefully rendered lithograph prints. Within my work I have created strange, yet familiar creatures that reflect my own grappling with anxiety and healing. I have rendered these creatures within surreal landscapes, rigid interiors and have also completely isolated them as a way to create psychological spaces where I can process my own experiences.
In my practice, I like to flirt with the idea of creating a world that is fantastical but also grounded in something believable and real. Using palette, texture and different styles of drawing, I embrace the uncertainties and frustrations that come with completing the work and fully immerse myself in the environments I create. Within this process,
I enjoy hiding illegible text and scratching in small gestural drawings that could be overlooked at first glance. I feel that having these small surprises within my work allow for a sense of secrecy and preciousness. I find it playfully conceals and reveals vulnerable and tender aspects of my work in a way that is safeguarded and open to interpretation.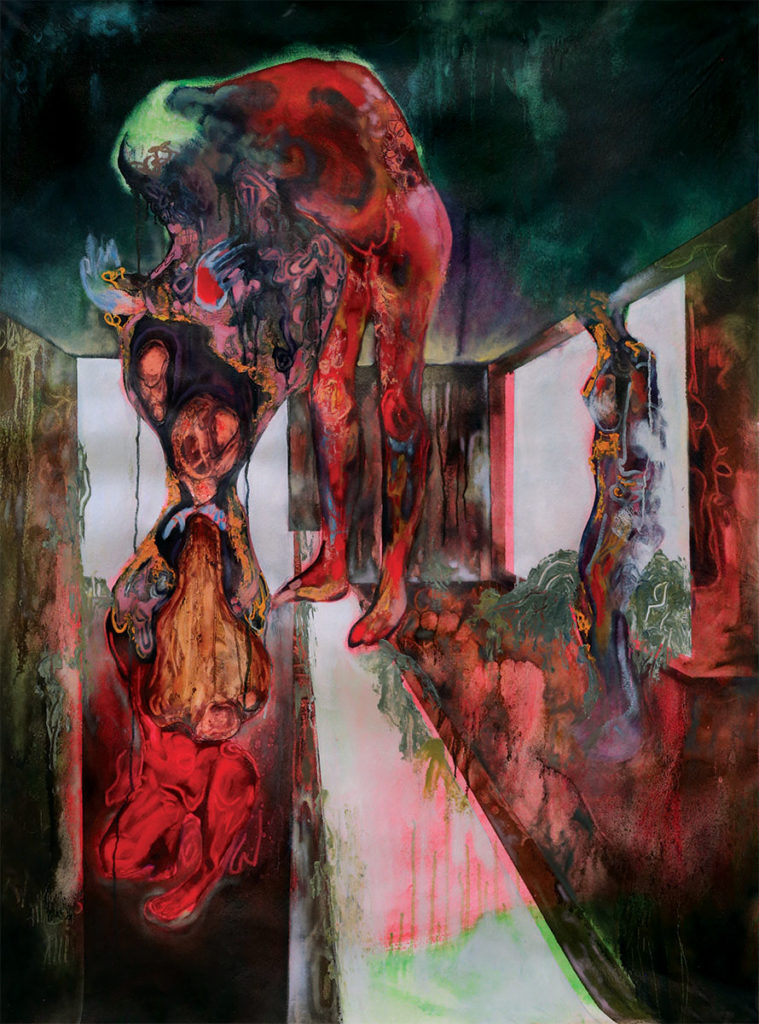 Keeping Watch, oil and acrylic on unstretched canvas., 4' x 5', 2019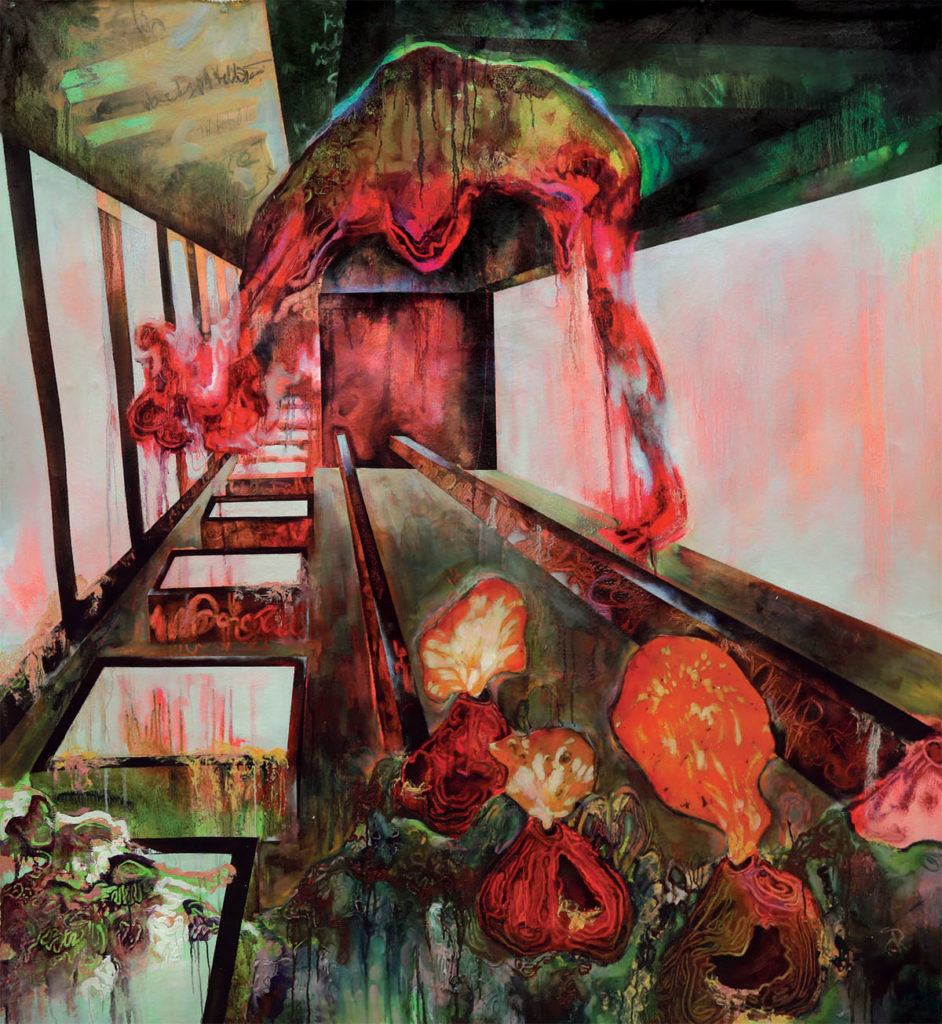 Parameters I, oil and acrylic on unstretched canvas. 4' x 5.5', 2019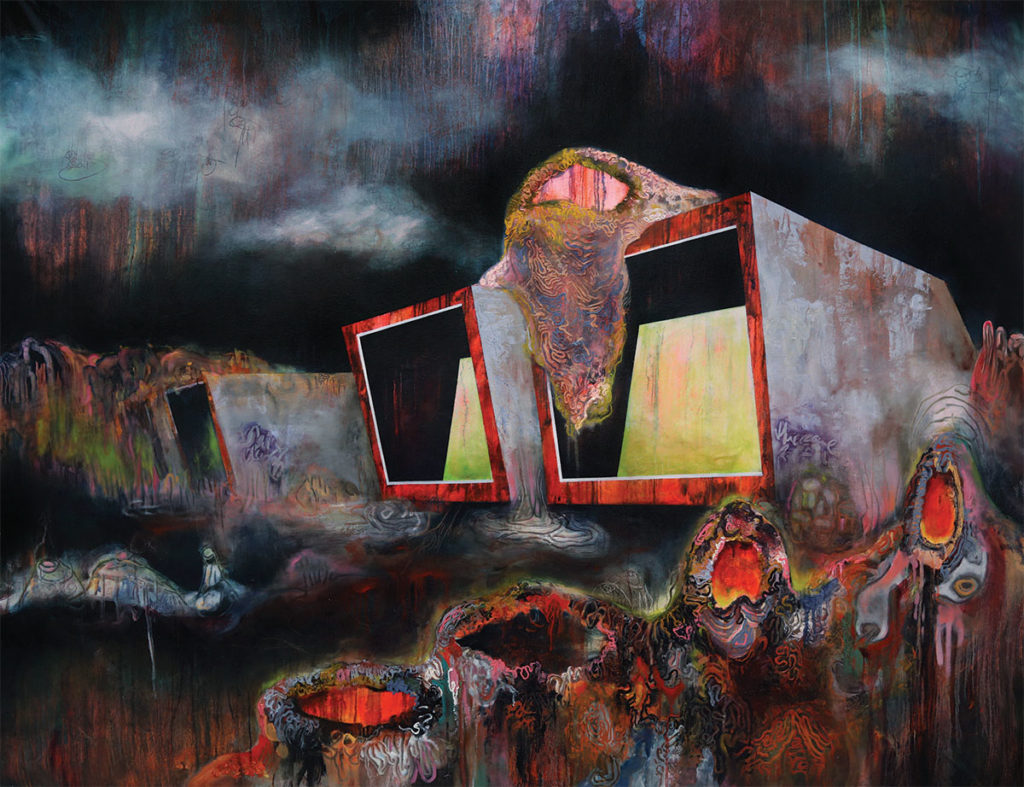 Parameters II, oil and acrylic on unstretched canvas. 6' x 5' 2020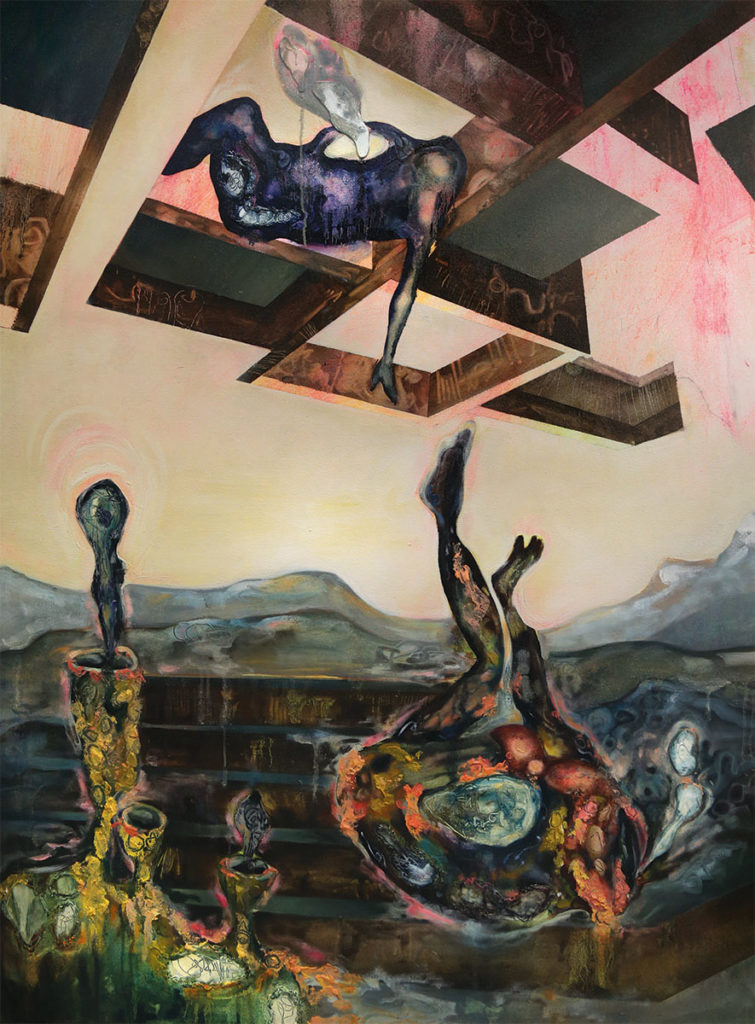 Retreating, oil and acrylic on canvas. 3' x 4', 2019